We are a very different and dynamic charity in comparison to many of the traditional charities that you may see. Our team and volunteers are a self-made family of friends who encompass many different races and religions. We have one common goal and that is to make a difference no matter how big or small whether this difference benefits one person or many.
We apply the funds that are raised to many different causes around the world. Our core Projects include but are not limited to the provision of food, housing, orphan care, hospitals, education and water.
We are a friendly group of individuals and operate on the will to make a difference. If you want to fundraise for us, you will not find a more welcoming team.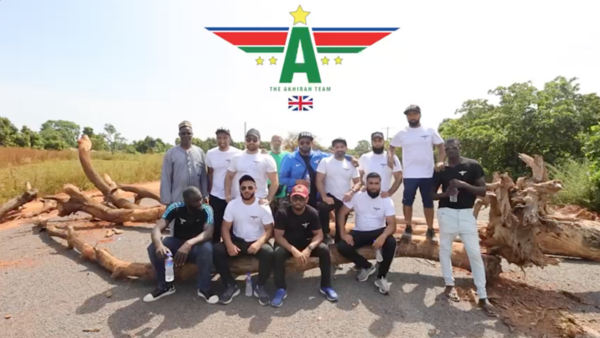 So why should you fund raise?
People will fundraise for many reasons which may be close and dear to them or in memory of a loved one. It could be simply to be involved in the community and put back something. If you fundraise for our charity, we will show you how the funds you have raised have been used and you will see updates on our social media of all the distribution of aid in many countries. You will see the real difference in real-time that your donations have made.
Your donations are not simply taken and then you are never shown how the funds were actually used. It may be used towards bags of rice or the provision of a water well for clean water. No matter the cause that you chose to donate to or fundraise for which may be dear to your heart or in memory of a loved one, we can assure that it will make a big difference to the life of someone somewhere in the world. We are different because we will show you the effects of campaigns as they are being put into action and as the aid is being delivered whether this is bags of rice in Africa or a local food bank to a school in the UK.
We encourage the involvement of the local community and encourage fundraisers to get involved. Without our fundraisers and their remarkable efforts to date, the charity cannot make the differences that they want to make in and around the UK and around the world.
So how can you fundraise? Here are some examples of the recent fundraisers undertaken on our behalf;
Auction of Islamic clothing and artefacts
A sponsored bike ride from Liverpool to Leeds
The Rob Burrows 7 for 7 challenge
It's not how much we give, but how much love we put into giving